~ About me ~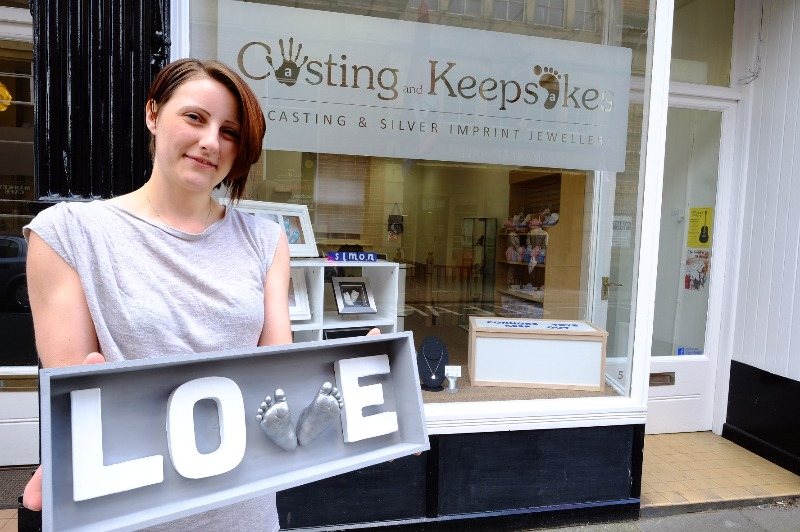 Welcome, My name is Charlotte and I pride myself in creating bespoke castings and hand made jewellery. Having two children of my own I soon realised the importance of having keepsakes to hold onto those special memories. It all started after creating my belly cast from my first pregnancy I soon developed other ways to create unique keepsakes and this is how 'Casting and Keepsakes' began. Now over 10 years since my first born I am making a range of wonderful gifts and memorabilia for families to cherish forever.
I will always try my hardest to work with any ideas you may have to make your keepsake personal to you.
I am Fully insured and hold an Enhanced DBS/CRB Certification
All products and materials used are to CE standard and are non-toxic and skin safe.
Each piece is hand made by myself and concentrating on one item at once I ensure all casts & jewellery products are made to a high standard.
Jewellery & keepsake items are posted or can be collected. Castings are done in the comfort of your home booking is required. I only charge for the fuel needed to travel to & from your home, I do not charge for my travel time. If you live within Ulverston, Dalton-in-furness or Barrow-in-furness then travel costs are free otherwise I charge for x2 journeys as I also personally deliver your finished cast back to you so there is no risk of damage if posted. Please contact me with details of your address and I will reply with a travel quote.
For further information or to make a booking please contact me
I look forward to hearing from you